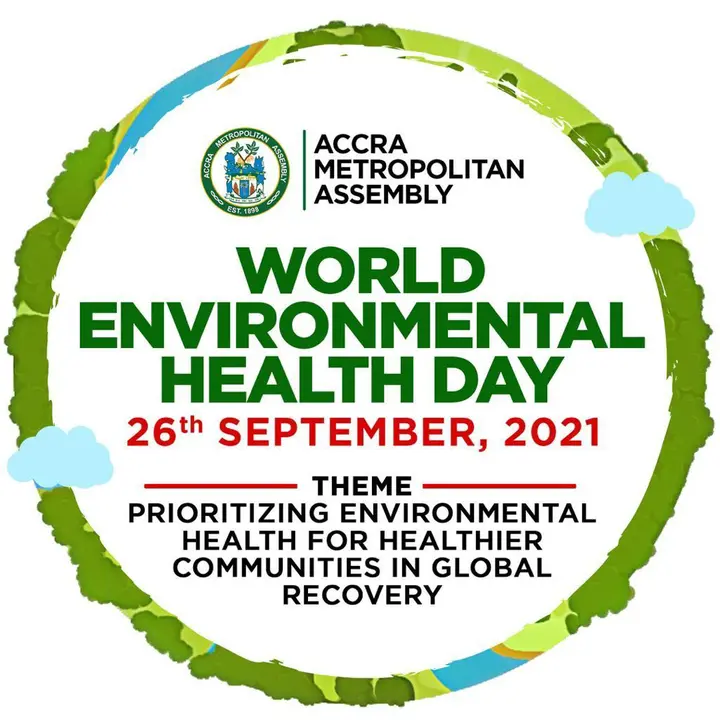 Ghana will join the rest of the world on 26th of September, 2021 to celebrate this year's World Environmental Health Day in Accra.
The day was set aside by the United Nations General Assembly in 2011 at Singapore to promote and create awareness on environmental health practitioners and to project their roles to humanity.
The theme for this year's celebrations is "prioritizing environmental health for healthier communities in global recovery "
According to the organisers, since the inception of WEHD in the 2011, the 2021 edition marks the first time Ghana is going join the rest of the globe to observed the day.
Speaking in an exclusive interview with inghananews.com, the , Metro Director for Public Health Department at the Accra Metropolitan Assembly (AMA), Madam Florence S. Kuukyi said the celebration of the day in Ghana will mark the beginning of a new era in the life of environmental health practitioners as well as dealing with environmental health issues in the country.
"It is important to note that, with good environmental health practice the public is prevented from; contracting communicable diseases.
Again it helps the state and individuals from spending unnecessarily on preventive disease." Madam Kuukyi emphasised.
The Director of Metro Public Health Department, AMA further explained that the occasion will be used to educate the masses on proper handling of soild waste prevent floods. she maintained.
On the issue of Open Defecation which has become a major concern in the metropolis, Madam Kuukyi retorted that the surest way to end open defecation in communities is for every household to own toilet.
She hinted that the median durbar to mark the 2021 WEHD celebrations will precede with a float to draw public attention.
The float will commence at exactly 8:30am with the converging being the old AMA head office then unroute through Makola market-Tudu to Ayalolo Bus Terminal and ends at the AMA City Hall where the durbar will take place.
She indicated that the celebration of this year's WHED in Ghana is being champion by the Metro Public Health Department of AMA.
Story: Franklin ASARE-DONKOH
Total Views: 15 ,