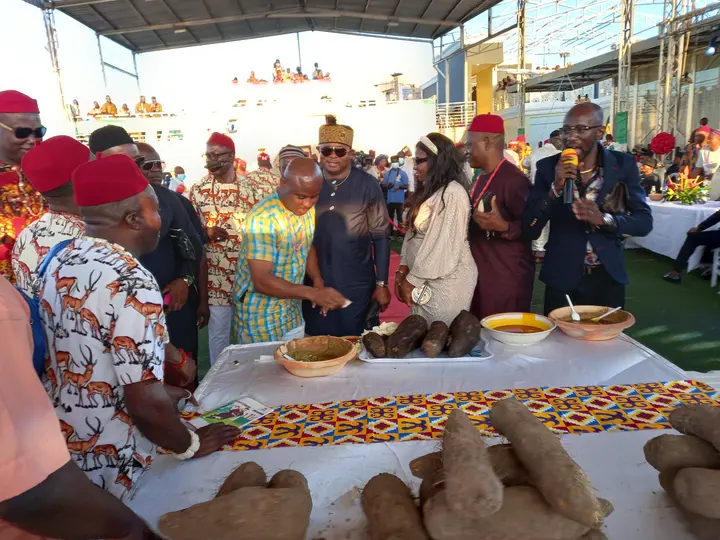 The king of Igbo community in Ghana, His Majesty, Eze Dr. Ambassador Jude Chukwudi Ihenetu, Eze Ohazurume I, has pledged to use his high office to ensure that Nigerians living in Ghana abide by the laws of the land.
According to the king of Igbo community in Ghana, his high office cannot sit aloof without seeing to it his subjects obey and respect Ghanaian laws to the latter.
H.M Eze Chukwudi gave the assurance when addressing attendees of this year's Igbo new yam festival held yesterday in Accra.
He explained that majority of Nigerians in Ghana are law-abiding people who are doing their legitimate business to help build the economy of Ghana.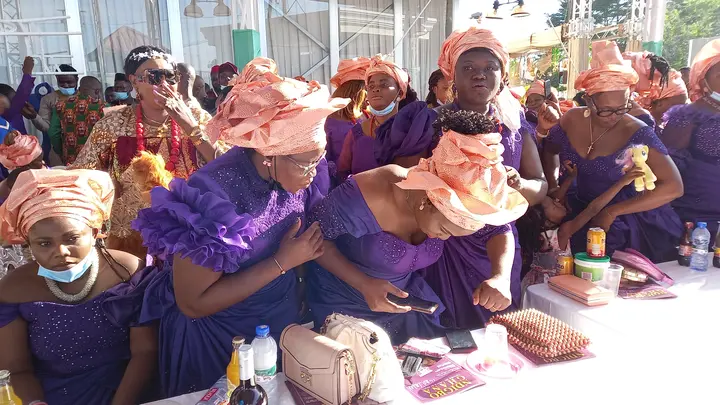 H. M. Eze Chukwudi Ihenetu howeverver, warned his country men and women to stay out of anything that will get them into the wrong side of the Ghanaian laws.
"You cannot live in someone's country, and do things contrary to the rules, procedures and regulations governing the lànd.
Let us do well to abide by Ghanaian laws to reciprocate the love, and open arms shown us by Ghanaians" he reiterated.
According to him this year's celebrations was not just to celebrate yam but to also celebrate the cordial relationship between the two countries, Ghana and Nigeria.
It was a beautiful sight to be hold as some Ghanaian kings and queen mothers from some part Ghana as well as high government officials joined the Igbo King in Ghana, Eze Chukwudi Ihenetu, to celebrate this year's Igbo new yam festival.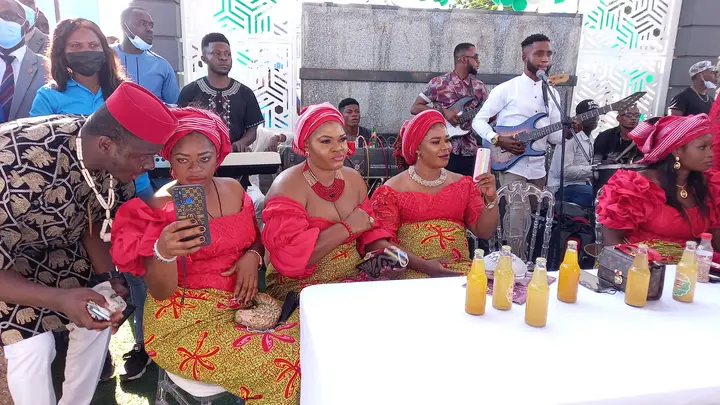 According to the organisers, this year's event was deliberately planned strengthen the traditions and cultures of Nigeria and Ghana.
Eze Ihenetu explained the significance of the festival to his people, and the underlying reason why they celebrate the crop with a special occasion.
"Among the Igbos, yam is a crop that our forefathers respected a lot. And among all the crops that they planted, they had so much love for yam.
They saw yam as a saviour that can be turned into various menus: pounded yam, or utara ji; yam porridge, among others. Yam could also be used to bless other families, by giving them, maybe, twenty or thirty tubers of yams to plant during the next planting season.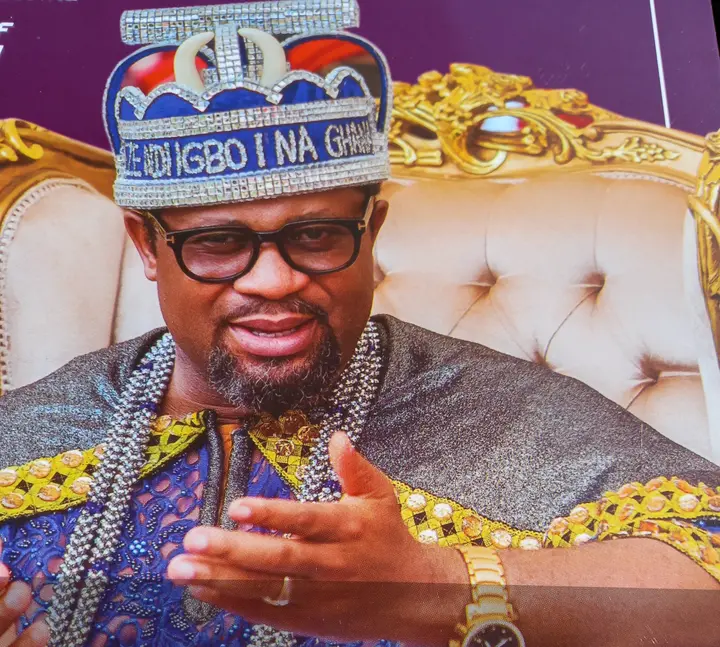 "When you give somebody twenty tubers of yam and he cuts them to plant, that twenty tubers can give you multiples of tubers of yam in future. Automatically, with yam, you are sure that there will be no hunger in various families. So, when you give somebody tubers of yam, that means you are starting something agricultural for him or her.
And life is a continuum. One generation follows, and learns from, another.
"Our children are watching us as we celebrate yam.Think about it: as they are growing up with it, and we are also getting old; in the next twenty, thirty, fifty years, or whatever, this our generation will fly out. And the following generation will then take it up from there," he emphasised.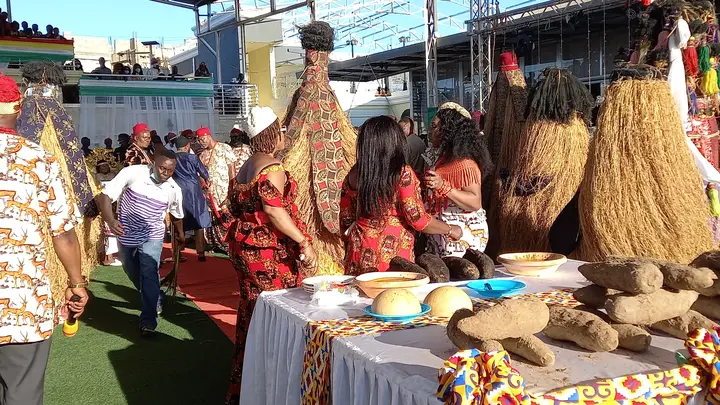 Meanwhile, a former Special Aid to the late Former President of Ghana, His Excellency Jerry John Rawlings, Dr. Donald Agumenu, who was a special guest of honour in his address called on Ghanaians not to use the same yard stick to measure every Nigerian living in Ghana.
Dr. Agemenu believed that most Nigerians living in Ghana are law-abiding and are doing very legitimate business thus Ghanaians can not bundled all Nigerians living in Ghana as criminals.
He, however, acknowledged that there are some few one who sometimes do things contrary to the laws of Ghana but that doesn't qualify the "criminal tag" given to all Nigerians living in Ghana.
The Former Special Aid therefore, used the occasion to appealed to both countries to use cultural exchanges to promote peace and unity among themselves.
Yesterday's ceremony marks the ninth edition of Igbo yam festival celebrations to be held in Ghana.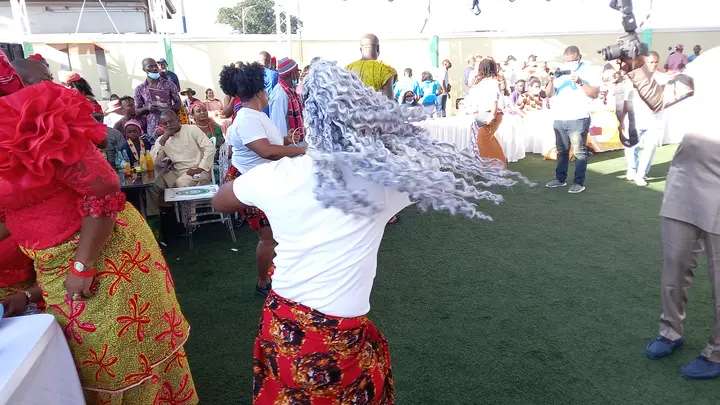 Story: Franklin ASARE-DONKOH
Total Views: 15 ,