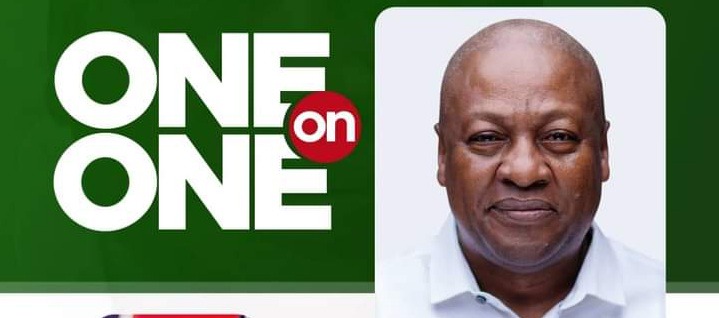 The 2020 Presidential Candidate of the National Democratic Congress (NDC) and Former President of Ghana, Mr John Dramani Mahama has reiterated his earlier claims that his party was robbed off victory during the December 7, 2020 general elections even though he has earlier admitted that the NDC went to court to calm down tensions.
Mr Mahama made the claim when he granted an interview to a Techiman-based Akina Fm on Tuesday, 7, 2021 as part of his nationwide thank you tour.
According to him the largest opposition party knew they were robbed but willingly accepted the verdict for the sake of peace.
"But I want to state here that the next elections would be won or lost at the polling station. so at the polling station, it will be do or die. I am not saying all die be die. I'm saying it will be do or die because the right thing must be done.
We will do everything to ensure that the election is free and fair. We will not cheat the New Patriotic Party (NPP) and we don't expect anyone to cheat us either. Let the elections be peaceful and fair" – Former President Mahama cautioned.
They say whatever happens learn from it. In 2020 we have also learnt our lessons. The elections would be won or lost at the polling station. He said
"We won't wait for collation center or Supreme Court, no! At the Collation Center and Polling Station we would do everything possible to make sure that the election is Free and Fair." The 2020 Presidential Candidate for the NDC warned.
But Mr Mahama's claim during his interview on the Bono East based Fm station has come as a shock to many political watchers after his admission somewhere in August 2021 that his party went to the Supreme Court to calm tempers.
It would be recalled that Former President Mahama in a similar interview on Bolgatnaga based URA Radio indicated that even though the opposition NDC had some legal issues with the declaration of electoral results, they also went to court to calm down tensions which could have affected the current peace and tranquility the country is enjoying today.
Here is a quote from his radio interview on URA Radio in Upper East Region "Aside from the legal issues, we also needed to go to the Supreme Court to provide some cooling off time for our people.
I mean everybody knew that there was something going on in respect of what they felt our grievance were in the elections and so by the time the judgement was given, passions had cooled and it kept Ghana peaceful and secure".
Folks your judgement on Mr Mahama's admissions and counter claims is as good as my.
Don't forget to like and share.
By: Franklin ASARE-DONKOH
Total Views: 45 ,